Research School
"New Horizons in Signal Transduction"
July 27-28, 2023
University Medical Center, University Goettingen
---
Welcome
Dear Friends and Colleagues,
It is with great pleasure that we invite you to the Research School "New Horizons in Signal Transduction" in Goettingen 27-28 July 2023
Signal transduction, a rich and diverse field, plays a critical role in many pathological conditions. Examples of these conditions are heart diseases as well as impaired cognitive function and cancer. This conference will provide insights into cutting edge areas of signal transduction, such as gene and RNA-based regulation, OMICs approaches to study post-translational modifications, and metabolic signaling via lipids.
Come and be inspired by colleagues studying different perspectives of signal transduction with exciting molecular tools in Goettingen in 2023!
✔ Join this conference and be inspired by top experts within signal transduction
✔ Gain knowledge of the field from many different angles, apply for awards & prizes
✔ Meet and network with colleagues and peers at networking sessions and our BBQ dinner
We look forward to seeing you in Göttingen!
Antje Ebert & Klaudia Giehl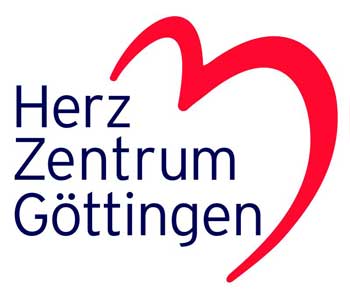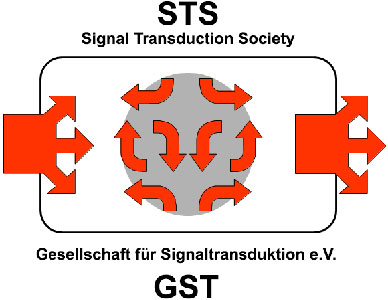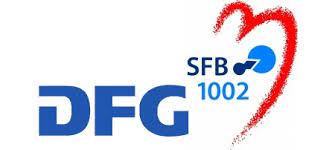 ---
Program
Thursday, July 27
Venue:
Michael Lankeit Lecture Hall/Foyer
Deutsches Primatenzentrum,
Kellnerweg 4
37077 Göttingen
11:00 - 12:00
Registration
Exhibition setup
12:00 - 13:00
Keynote lecture:
Rabea Hinkel /Leibniz-Institut für Primatenforschung Göttingen
Gene regulation at the organism level
13:00 - 13:30
Coffee break / Poster setup
13:30 - 15:00
Session 1
GBM Talk: René Ketting /University Mainz
Non-coding RNAs – master regulators of genomic signaling
Three talks to be selected from the submitted abstracts
15:30 - 17:00
Parallel Sessions:
- Poster session 1
- Meet the prof /Young scientists meet experience
- Networking
- Industrial Exhibition
17:00 - 18:30
Session 2:
GBM Talk: Barbara Di Ventura /University Freiburg
Optogenetics to decode signaling in cancer biology
Three talks to be selected from the submitted abstracts
18:30 - open end
BBQ & Drinks
(in the Atrium of the Deutsches Primatenzentrum)
Friday, July 28
Venue:
Adam-von-Trott-Saal/ Foyer "Alte Mensa"
Universität Göttingen
Wilhelmsplatz 3
37073 Göttingen
08:30 - 10:00
Session 3
GBM Talk: Marek Bartkuhn /University Gießen
Genomics/proteomics toolbox for systems medicine
Three talks to be selected from the submitted abstracts
10:30 - 12:00
Session 4
GBM Talk: Andre Nadler /MPI Dresden
Clickable lipids to study metabolic signaling
Three talks to be selected from the submitted abstracts
12:30 - 14:30
Parallel Sessions:
- Poster session 2
- Meet the Clinician
- Networking
- Industrial Exhibition
14:30 - 15:00
Award Session:
Best abstract
Best poster
---
Registration
Important Dates
Deadlines:
Registration: June 15
Abstract submission: June 15
Registration Fees
The registration fee is 60 €.
It covers: Meeting organisation and venue, BBQ, lunch, coffee breaks, bus transfer.
Registration Form
Please complete the registration form.
After submitting the registration form, you will receive a confirmation email and information for wire transfer of the registration fee.
We thank for the kind support by:
---
Information
Accommodation
We recommend the following hotels:
B&B Hotel Goettingen, GHotel, Hotel Freigeist, Holiday Inn Express, Hostel 37, DJH Jugendherberge Göttingen.
Abstracts
Please submit your abstract online after you finished the registration by sending the abstract pdf file to Antje.Ebert@med.uni-goettingen.de. Please mind the maximum length of 1500 characters.
Grants
As a young member of the GBM you can apply for a travel grant until June 10.
Still not a member of the GBM? Here you can apply for it.
Keynote Speakers
Rabea Hinkel, DPZ, Goettingen
Rene Ketting, University Mainz
Marek Bartkuhn, University Giessen
Barbara Di Ventura, University Freiburg
Andre Nadler, Max Planck Institute, Dresden
Meals & Drinks
The registration fee covers the BBQ, lunch and coffee breaks.
Posters
The poster should be presented in portrait format (DIN A0 resp. ~120 x 85 cm). Posters should be presented throughout the whole meeting.